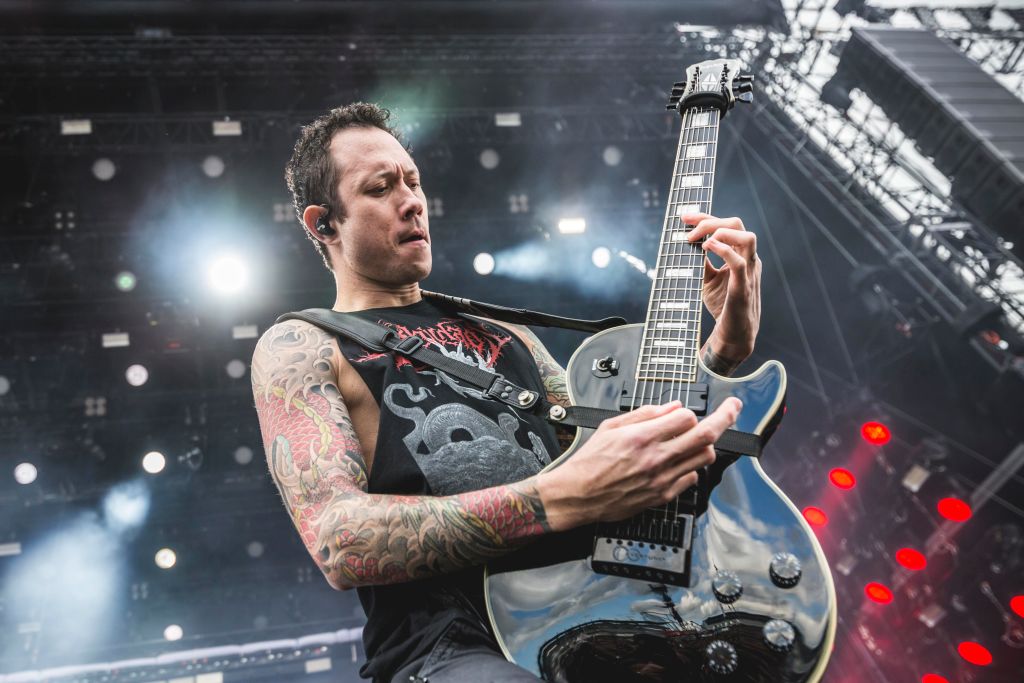 Ever wondered what an 80's love ballad would sound like if it got a metal makeover?
Well, wonder no longer because Matt Heafy from Trivium and Richard Marx have teamed up to recreate Marx' song "Right Here Waiting" with a heavier twist.
Marx recently tweeted out: "The crazy talented Matthew K Heafy of Trivium came up with an amazing metal version of my song," letting his fans know about the collab.
Heafy went on the Bringing It Backwards podcast and explained that the initial connection between the two artists was made when Heafy learned Marx's son was a fan: "I saw his son was wearing a Trivium shirt, so I hit him up on social media. He's a super-amazing guy. We stayed in touch. One day, I wrote to him, 'Hey, let's do a song together.' And then he texted me, 'Let's do it.' So I did a metal version of 'Right Here Waiting'. He did the vocals on it already. It's sick. Will Putney from Fit for an Autopsy is mixing the song.".
You can check out the audio for the cool new version of this track below.