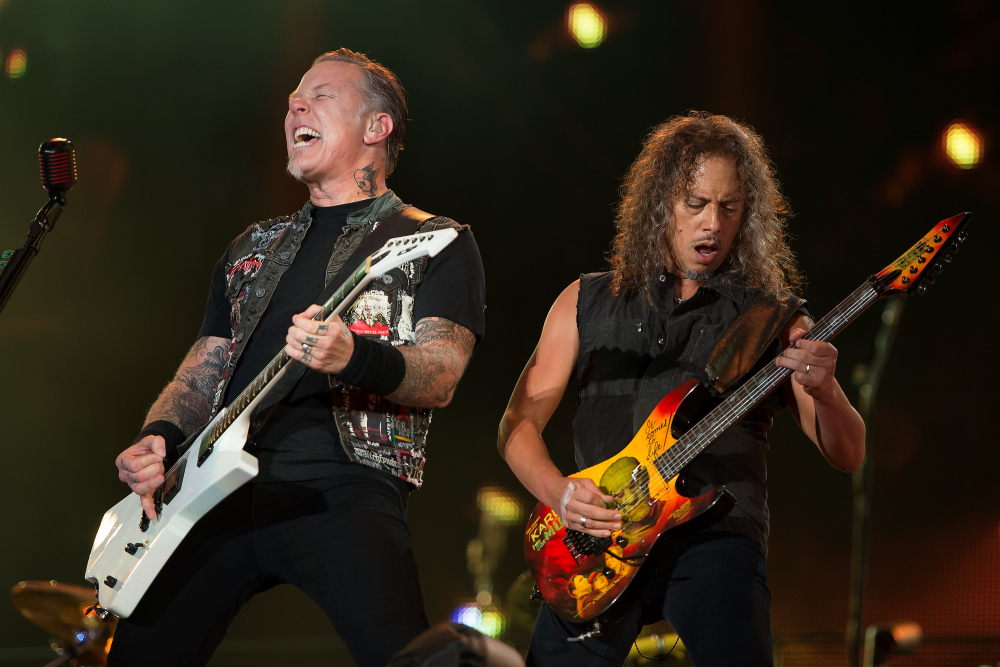 Every week, Metallica is sharing different tracks from their upcoming 30th anniversary release of their self-titled album and this week's track is a previously unreleased live recording of a classic track!
Earlier today (7/21), Metallica shared a recording of 'Wherever I May Roam' from Day On The Green in Oakland, California back in 1991. You can hear the song below:
The song will be included on the remastered, 30th anniversary edition of Metallica, which is set to be released later this year. You can pre-order it now at Metallica.com.
The band will also release The Metallica Blacklist in honor of the album's 30th anniversary. The Metallica Blacklist will feature 53 different covers of songs from Metallica's self-titled album.