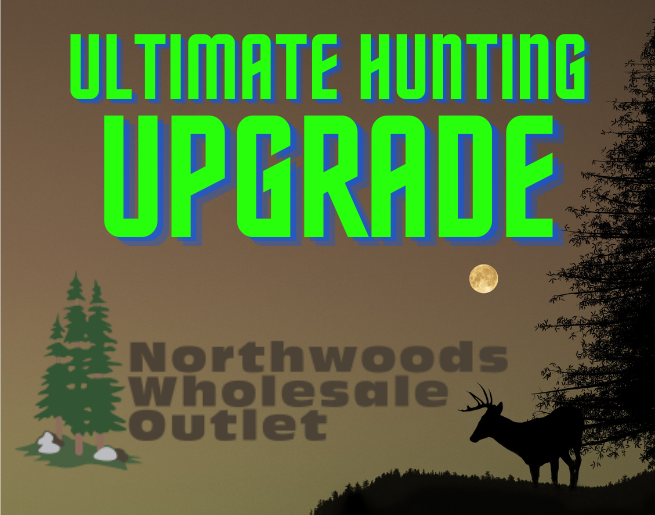 So, bow season is off to a bit of a rough start. It's not your fault, though. You're a great hunter, right? So, what is it? It's gotta be your gear! Yeh, that's it!
And, that's why The Rock Station Z93 is giving you the chance to win the Ultimate Hunting Upgrade, sponsored by Northwoods Wholesale Outlet in Pinconning, where they make the outdoors affordable! Just listen for the cue-to-call every weekday for your chance to upgrade your hunting gear and maybe, just maybe turn your season around!
Items in the Ultimate Hunting Prize Pack include:
$500 Northwoods Wholesale Outlet gift card
Plano Spire Bow Case
Hunter Safety System Elite Harness
Big Shot 350 X crossbow target
Barronet Prowler 2002 Bloodtrail ground blind
Apple Buck Jam Jug
Luck Buck 20 pound Mineral Bucket
Trophy Rock Mineral Luck
Code Red Buck-n-Does combo three pack
Butt Out 2
Coleman 2 pack propane bottles
Prima Raven Hang-On Treestand
Colemlan Northstar 1300 propane lantern
Wildgame Encounter Trail Camera
FOT Machete and sheath
Ultra Performance two pack flashlight
Allen Trail marking ribbon
Primos Control Freak Field Spray
FOT four pack ratchet straps
Jet Sled JS1 Camo
Northwoods Deluxe Swivel blind chair
Barska 10×25 binoculars
Northwoods directors chair
Chard Jerky Gun
High Mountain jerky seasoning
Weston three pack vacuum bags
Chard #5 electric grinder
Dyna-Glo 40 inch digital electric smoker
Much Brushland boots.